London Heathrow Airport (LHR)
Use this website to quickly find the most important information about the London Airport called London Heathrow Airport: Departures, Arrivals, Parking, Car Hire, Hotels near the airport and other information about London Heathrow Airport (LHR). Plan your travel to LHR Airport with the information provided in this site.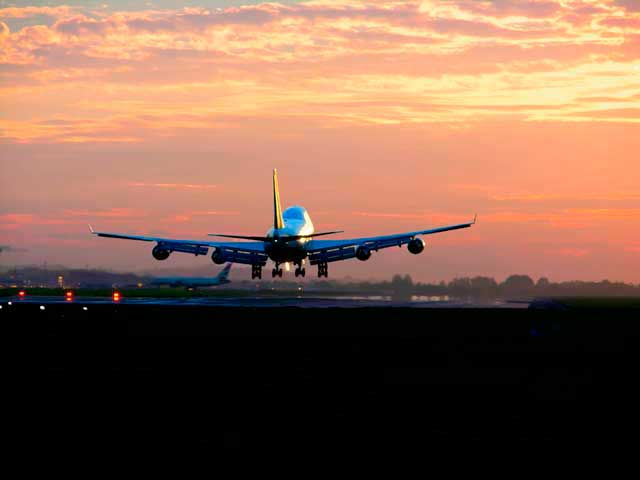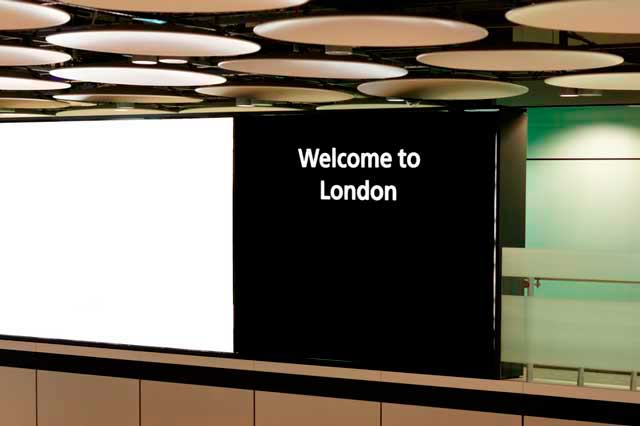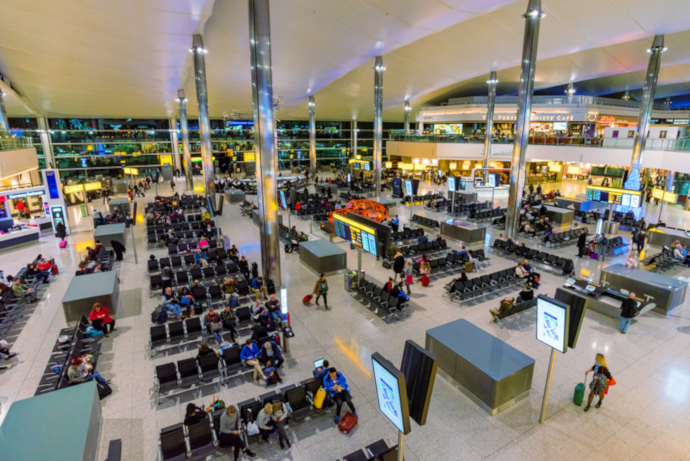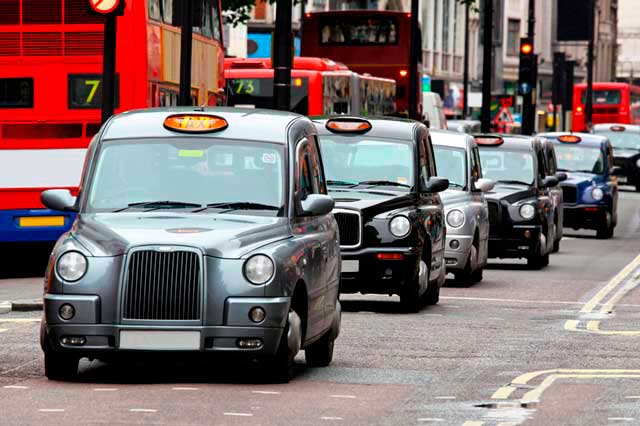 London Heathrow Airport, known officially as Heathrow Airport (IATA: LHR, ICAO: EGLL) is located 14 miles (23 km) west of Central London, England, United Kingdom.
Heathrow Airport is the second busiest airport in the world by passenger traffic and the busiest in Europe. On the other hand, it is one of the six international airports that serve Greater London. London Heathrow Airport serves as the primary hub for British Airways and Virgin Atlantic. and it is also a focus city for Flybe. London Heahtrow Airport counts with 4 operating terminals and 2 runways.
Heathrow Airport handled 80,844,310 passengers in 2019.
During 2020, Heathrow Airport only handled 22,109,550 passengers due to coronavirus crisis.
In 2021, LHR Airport registered a total of 19,393,145 passengers.
LHR Airport has the following terminals:

Terminal 2
It is the newest terminal in Heathrow Airport. It's known as Queen's Terminal and it's mostly used by all Star Alliance airlines.
See more information


Terminal 3
It handles flight departures for long-distance routes to foreign carriers to Asia, United States and Canada.

See more information
This terminal connects directly with terminals 1, 2 and 3 through the Heathrow Cargo Tunnel. It's the southeast terminal and currently it's home for
SkyTeam
alliance. 45 airlines can be accommodated and also an Airbus A380.

See more information
Terminal 5
This terminal is exclusively used by Iberia and British Airways carriers. T5 it's a four-storey main terminal building (Concourse A) and two satellite buildings which link to the main terminal through a people mover transit system (underground).

See more information
At London Heathrow Airport passengers will find the following services available:


- Restaurants and cafes
- Exchange Currency with Travelex
- ATMs
- Play areas
- Baby changing
- Public Phones
- Cell Phone rentals
- Chargers
- Pharmacies
- Ambulances
- Showers
Contact
Address: 234 Bath Road, Harlington, Middlesex, UB3 5AP, Greater London TW6, UNITED KINGDOM
Telephone:+44 844 335 1801


Lost and Found center
Location: Terminal 3 and Terminal 5 (Mezzanine level of Heathrow Express Station).
Telephone: 0844 335 1801 (within UK) / +44 20 3761 1800 (international).
Lines open 10:30-16:30 (UK time).
Website: missingx.com
See as follows the available means of transport from Heathrow Airport:
Train: A quick option to link Heathrow and London city. Heathrow Express connects to London Paddington and travel time is about 15 minutes, a really quick journey. There are more options available.
See more information
Bus: Local buses operate from Heathrow to stations in west London and also Thames Valley. Buses to rail stations and long distance coaches are also available.
See more information


Taxi: To pick up a taxi at the Airport get outside each terminal at the ranks. They are black vehicles and all taxis from Heathrow have wheelchair access. Travel time to London is about an hour.
See more information


Underground: Piccadilly line is a good option to get to Central London in about 45 to 50 minutes.
See more information

Transfers: If you want private transportation to and from London Heathrow Airport, you can book a transfer.
See more information


Hire a car: Hiring a car in London Area is a great option to move around. Check our search engine to find the best offer for your car.
See more information

Inter-terminal Transport: Need to transfer between terminals? Heathrow Airport offers bus, train and underground options to move freely.
Check more information
About London
London is United Kingdom's capital and the most populated city in England. Located in Thames river area, London is an important hub dating 2.000 years back. It was first founded by the romans and it was named Londinium.


When in London, there are plenty of things to visit and see. You can take a walk at Hyde Park and St. James Park, two of the best parks in the city, and next to it, you will find Westminster Abbey. Be sure to check the Changing Guard timetable at Buckingham Palace and don't miss it!


Next to the Thames, you will see Big Ben, Westminster Palace, London Eye, Tower of London or the Tower Bridge. The British Museum is another must stop or the National Gallery. Oxford Street, Piccadilly circus, Chinatown, Trafalgar Square, Covent Garden, are other interesting places to visit while in London.


And you can't miss the different atmosphere of Camdem Town, one of the most popular areas of London.